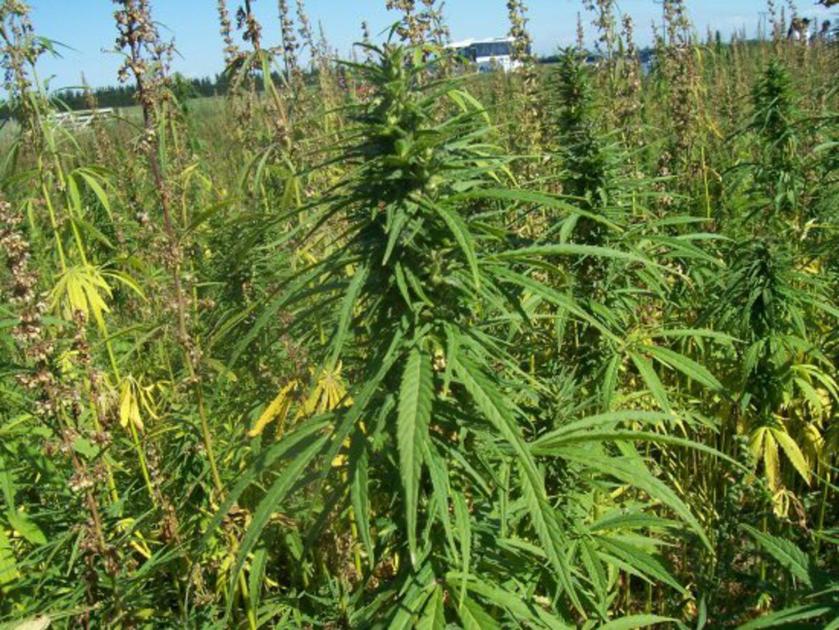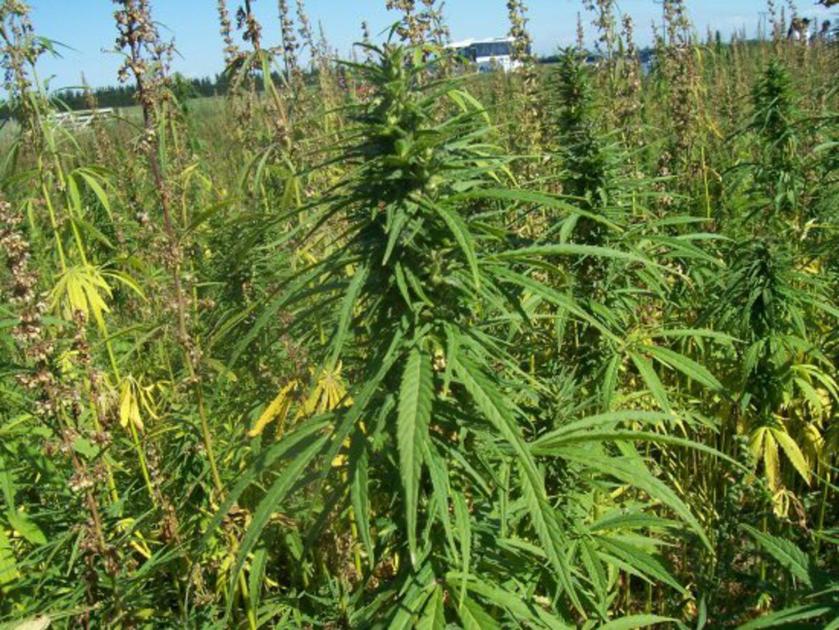 Hemp is becoming recognized again for its ability to integrate into everyday products, after years of a nationwide ban on the plant.
Area residents celebrated National Hemp Day today, Feb. 4, as the cannabis plant is staging a comeback among a variety of industries throughout the world. For thousands of years, it had been used by civilizations to make fabric and other material. In 1937, hemp production was banned throughout the United States with the passing of the Marihuana Tax Act in 1937.
Following the passage of the 2018 Farm Bill, hemp was removed from schedule one of the Controlled Substances Act, thus making it an ordinary agricultural commodity. Shortly afterward, Oklahoma passed a law to allow farmers to grow industrial hemp.
Before the bill was passed in the Oklahoma Legislature, Sen. Lonnie Paxton, R-Tuttle, who authored the legislation, said at the time that Oklahoma could only import hemp.
"This will help diversify our state's struggling economy and will provide a tremendous boost to the agriculture industry," Paxton said. "This new industry will potentially create thousands of jobs and put hundreds of millions of dollars a year into our economy. There's a strong possibility that it could easily become a $1 billion industry."
Paxton wasn't wrong. Several market research firms have estimated the global industrial hemp market could be worth more well over $10 billion by 2025.
Through the Oklahoma Agriculture Industrial Hemp Pilot Program, universities or farmers contracting with universities can cultivate certified hemp crops for research and development for industrial uses. By 2019, the Oklahoma Department of Agriculture, Food and Forestry had licensed 359 industrial hemp growers and 21,635 acres.
Hemp is the strongest natural fiber in the world, and has been found to have more than 50,000 uses. It could be made into rope, clothes, food, paper, textiles, plastics, insulation and biofuel. It can also yield farmers thousands of dollars per acre.
Hemp is the cousin of the marijuana plant. However, it cannot inebriate someone, because it contains virtually zero tetrahydrocannabinol, better known as THC, which is the chemical that will get someone "high." It does, though, contain CBD. Cannabidiol is known to help treat a variety of ailments, and can be found in a myriad on products.
"CBD has highly anti-inflammatory properties," said Michael Cummings, former owner of Blue Box CBD. "Most illnesses and ailments have inflammation with them. if you reduce the inflammation you reduce the pain or stiffness. I had people taking it for Parkinson's and it stopped their tremors."
Cummings said it's buyer beware when it comes to CBD products, though. He said it's not a highly regulated industry, and some products will offer little to no relief.
"Unfortunately, a lot of the CBD products that you can get, like sun screen or shampoo, don't do anything," said Cummings. "They're just cashing in on the CBD fad. What i sold was a water soluble tincture. You take it orally and it can help reduce inflammation."
Cummings suggests people do a little research before they purchase a CBD product, and recommends avoiding information published or sponsored by a CBD company. If someone has a nagging ailment, he said CBD is worth spending a few dollars to find out if it will help them.
"If you think it might help, I'd go buy a cheap pack of Hemp Bombs from one of the gas stations and try it out," he said. "They're gummies that can cost $10 or $15. If it works, fantastic. I would also suggest [Nano] CBD, which basically what they do is vibrate the hell out of a molecule and break it up into very small particles, so it's easier to absorb."
Source: https://www.tahlequahdailypress.com/news/hemp-growing-in-popularity-for-everyday-products/article_c15004b8-a21c-5573-bcaf-f0e19a3b8962.html
» Inline Ad Purchase: Intext Link