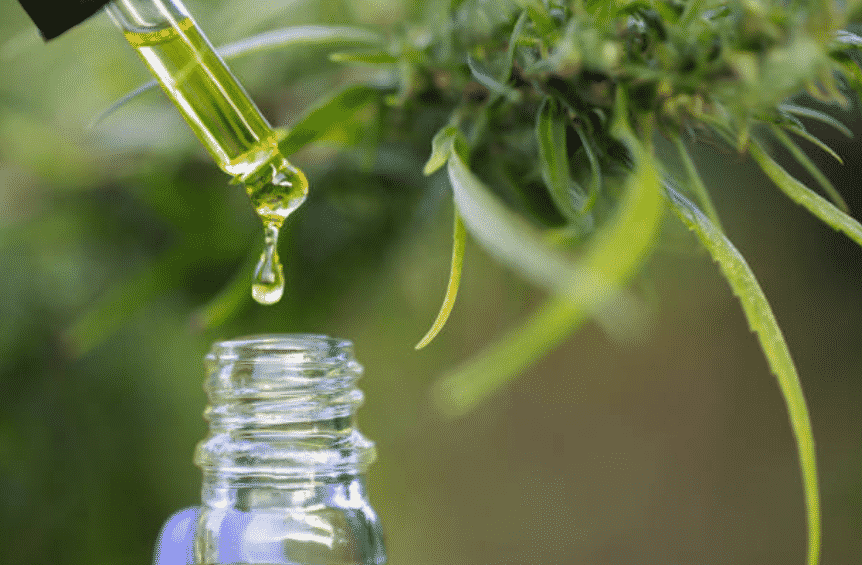 Tennessee complies with the CBD regulation standards established in the 2018 Farm Bill(1). Federal laws allow consumers over 18 years old to legally buy CBD oil (cannabidiol).

Consumers can purchase

CBD oil

products without a prescription, granted that the products contain less than

0.3% tetrahydrocannabinol

(

THC

) content on a dry weight basis

(2)

.

Is
CBD Oil Legal
in
Tennessee
?
Congress legalized industrial hemp products by redefining hemp plants as cannabis with an amount of THC less than 0.3% by weight.
Historically, there was no difference between the definition of marijuana plants, hemp plants, and all other cannabis varieties. They belonged under the Schedule I category of the 1970 Federal Controlled Substances Act(4).
The law defined Schedule I drugs as potentially addictive and abusive substances or chemicals with no accepted health benefits.
With the passage of the 2018 Farm Bill, the US Food and Drug Administration (FDA) gained authority to regulate CBD's distribution in the market.
Although the FDA continuously reevaluates their stance on CBD products, companies cannot market CBD products as dietary supplements(5).
The FDA has previously warned companies that made unproven therapeutic claims about CBD(6). CBD companies now explicitly clarify on their websites that CBD is not medicine.
Tennessee CBD Laws
Tennessee only abides by the standards described in the 2018 Farm Bill. For any CBD product to be legal, the state requires that it should contain less than 0.3% THC.
Besides the Farm Bill of 2018, the following state laws detail the history of cannabis legality in the state of Tennessee.
House Bill 197
Tennessee HB 197 of 2015 allows individuals to use cannabis oil with less than 0.90 percent THC to treat intractable seizures or epilepsy in certain circumstances(7).
This bill redefined "marijuana" by applying the following conditions:
The

cannabis oil

manufacturer must label the product's bottle to specify that it contains

CBD oil

with less than 0.9%

THC

.

The individual must have obtained

cannabis oil

legally within the United States.

The holder must have evidence of the

legal order

or recommendation from the issuing state.
Senate Bill 2125
In 2016, SB 2125 made further amendments to industrial hemp's definition by specifying it as the cannabis plant with less than 0.6% THC(8).
The bill excluded cannabis oil with less than 0.6% from the definition of marijuana. The bill also excluded the necessary plants, seeds, and other derivatives needed to produce such oil from marijuana's definition.
House Bill 2144
In 2016, HB 2144 acted as a substitute for SB 2125 to amplify the redefinition of cannabis oil with less than 0.6% THC to exclude it from the definition of marijuana(9).
Licensing Requirements
Individuals seeking hemp licensure in the state of Tennessee must complete the Tennessee Hemp Grower Application of the Tennessee Department of Agriculture (TDA)(10).
The application includes four pages of instructions, including a listing of license fees based upon the total acreage of growing areas, identification, and aerial farm maps.
Applicants must address their application with the necessary documents to:
Tennessee Department of Agriculture
Plant Certification Section
Post Office Box 111359
Nashville, Tennessee 37222
The full application form with a checklist of required attachments is available at www.tn.gov.
Testing Requirements
Per TDA information, individuals need not do soil testing to obtain a hemp grower license(11).
However, customers may require soil testing. Hemp farmers may send soil samples to the University of Tennessee Extension Institute of Agriculture(12) for nutrient soil tests.
Meanwhile, contaminant tests for heavy metals, pesticides, microbials, or residual solvents require private lab testing.
Buying CBD Legally
How to Choose Which CBD Products to Buy
Consumers must check if a CBD brand provides its products' comprehensive third-party lab results on its website.
Third-party lab results or a product's certificate of analysis (COA) confirms CBD products' potency.
The COA is a document that can help ensure consumers that a CBD company's products meet quality standards.
The COA results typically include cannabinoid and terpene profiles for consumers to confirm the CBD content and compare the amount listed on the label.
Most lab results also include contaminant profiles that detail whether a brand's CBD product is free from harmful contaminants, such as pesticides, heavy metals, or residual solvents.
Reading CBD Product Labels
Consumers must carefully read a product's packaging to confirm if the company provided the following information:
Amount of CBD per serving

Net weight

Manufacturer's name

Batch number or code

List of ingredients

Suggested usage

Type of CBD
Ideally, customers should buy CBD products from reliable CBD brands that comply with these labeling requirements.
Some CBD brands may print scannable QR codes on their products for the customers' convenience. These tags allow people to view a product's lab results so that customers can compare the lab-analyzed CBD contents with the product labels.
Where to Buy CBD Products Legally
Customers can typically purchase high-quality CBD products from health and wellness retailers.
Consumers may also purchase CBD products online directly through a specific brand's shop.
Some of the best rated CBD stores in Tennessee, according to the Better Business Bureau (BBB), include(13):
Canvast Supply Company


Nashville

, TN




Product price range: $9 to $40

HeavenSent Hemp


Lobelville, TN




Product price range: $15 to $3,024

Cumberland Extracts


Clarksville, TN




Contact 931-542-4665 for information on wholesale purchases
The BBB gathers consumer reports and reviews on various businesses of a specific state(14).
CBD Possession Limits
The legal status of CBD products in Tennessee allows local customers to possess unlimited amounts of CBD or hemp oil products that are within the federal limits of THC content by weight(X).
Per the medical marijuana laws passed within the state, qualified patients enrolled in clinical studies may possess CBD oil with up to 0.9% THC(15).
Failure to comply with federal and state requirements regarding CBD are considered misdemeanors that local law enforcement may punish through appropriate fines.
Is CBD Prescription Needed in Tennessee?
Per the 2018 Farm Bill, all derivatives of cannabis plants with less than 0.3% THC content are legal under federal laws(16). Thus, customers within the state of Tennessee can legally purchase, possess, and use CBD products without a prescription, as long as a CBD product contains less than 0.3% THC content.
Is Smoking CBD Legal in Tennessee?
In accordance with the 2018 Farm Bill, cannabis products, which may include CBD hemp rolls and CBD vapes, are federally legal as long as they contain less than 0.3% THC(17).
Still, consumers must consider the reports that have linked vaping to lung diseases and other potential risks(18).
Is CBD Legal in Other States?
The federal government legalized hemp cultivation in all 50 states through the 2018 Farm Bill. This law redefined hemp as cannabis with less than 0.3% THC content.
Individual states have their interpretation of this law while staying in line with FDA standards.
Retailers cannot market CBD as medication or dietary supplements, per FDA regulation(19).
State laws may place varying degrees of restriction on the manufacture and possession of CBD. Failure to comply with local medical cannabis laws results in penalties.

Understanding CBD
What Is CBD?
CBD is a non-psychoactive cannabinoid or molecule found in cannabis plants. It is the second most abundant component next to THC.
Most CBD products sold in licensed dispensaries are derived from hemp plants than they are from marijuana plants.
CBD is more abundant in hemp plants than marijuana, which explains why companies typically source their CBD products from industrial hemp.
Companies manufacture hemp extracts in different product forms. Common CBD products include tincture oils, topicals such as lotions or salves, gummies, capsules or pills, and vape juices.
What Is the Difference Between CBD and THC?
CBD and THC are the most abundant cannabinoids in cannabis plants. CBD is non-psychoactive, while THC is psychoactive.
Psychoactive substances cause users to "get high" upon using products rich in THC.
What Is the Difference Between Hemp and Marijuana?
Although hemp and marijuana are varieties of Cannabis sativa plants, their differences lie in their cannabinoid contents.
Hemp plants contain more CBD than marijuana, while THC is more abundant in marijuana plants.
What Are the Different Types of CBD?
Full-spectrum CBD contains all of the hemp plant's naturally occurring cannabinoids, including trace amounts of THC.
Broad-spectrum CBD contains most of the cannabinoids within the hemp plant, except THC.
CBD isolate only contains CBD after the hemp plant undergoes extraction methods to strip the plant of most of its naturally occurring cannabinoids.
What Is the Difference Between Medical Marijuana and CBD Oil?
CBD oil is hemp-derived and has a THC content of less than 0.3%, while medical marijuana may exceed that limit.
What Are the Benefits of CBD Oil?
Several types of research have looked at the purported benefits of CBD oil.
Researchers have discovered that CBD has potential therapeutic benefits for Alzheimer's disease(20), Crohn's disease(21), and multiple sclerosis(22).
Epidiolex is the only US FDA-approved CBD medication with significant scientific evidence. The drug is used to treat childhood epilepsy(23).
Does CBD Oil Have Any Side Effects?
The World Health Organization has granted CBD a good safety profile(24). Still, CBD has potential adverse effects, including the following(25):
Nausea

Dry mouth

Liver damage

Changes in alertness

Potential drug interactions

Loss of appetite and gastrointestinal problems

Mood changes

Drowsiness

Diarrhea

Fatigue
Conclusion
Like in all 50 United States, Tennessee consumers can legally purchase CBD products that meet the conditions described in the 2018 Farm Bill.
The standard condition for a CBD product's legal status is that it should only have trace amounts of THC, specifically less than 0.3% THC content on a dry weight basis.
*The information shared in this article was based on findings retrieved on November 16, 2020. The legality and regulations for CBD may change without notice.
---
Farm Bill. U.S. Department of Agriculture. Retrieved from

https://www.usda.gov/farmbill

FDA Regulation of Cannabis and Cannabis-Derived Products, Including Cannabidiol (CBD). U.S. Food & Drug Association. 2020 Oct 1. Retrieved from https://www.fda.gov/news-events/public-health-focus/fda-regulation-cannabis-and-cannabis-derived-products-including-cannabidiol-cbd
H.R.5485 – Hemp Farming Act of 2018. Congress.gov. Retrieved from

https://www.congress.gov/bill/115th-congress/house-bill/5485

Comprehensive Drug Abuse Prevention and Control Act of 1970. FindLaw. 2019 February 4. Retrieved from

https://criminal.findlaw.com/criminal-charges/comprehensive-drug-abuse-prevention-and-control-act-of-1970.htm

Warning Letter – Curaleaf, Inc. U.S. Food & Drug Administration. 2019 July 22. Retrieved from

https://www.fda.gov/inspections-compliance-enforcement-and-criminal-investigations/warning-letters/curaleaf-inc-579289-07222019

Tennessee HB197. TrackBill. Retrieved from

https://trackbill.com/bill/tennessee-house-bill-197-controlled-substances-as-enacted-authorizes-use-of-cannabidiol-oil-with-less-than-0-9-percent-of-tetrahydrocannabinol-to-treat-intractable-seizures-or-epilepsy-in-certain-circumstances-amends-tca-title-39-chapter-17-part-4-and-title-43-chapter-26/781937/

Tennessee Senate Bill 2125. LegiScan. Retrieved from

https://legiscan.com/TN/bill/SB2125/2015

House Bill No. 2144. State of Tennessee Division of Publications. Retrieved from

https://publications.tnsosfiles.com/acts/109/pub/pc1083.pdf

Tennessee Hemp Grower Application Packet. Tennessee Department of Agriculture – Division of Consumer & Industry Services – Plant Certification Section. Retrieved from https://www.tn.gov/content/dam/tn/agriculture/documents/industrial-hemp/updated_hemp_application.pdf
Getting Started – Hemp FAQ. Tennessee Department of Agriculture. Retrieved from https://www.tn.gov/agriculture/farms/hemp-industry/hemp/getting-started.html
Hemp Industry Reference Sheet: Soil and Plant Analysis. UT Extension Institute of Agriculture – The University of Tennessee. Retrieved from https://www.tn.gov/content/dam/tn/agriculture/documents/industrial-hemp/wppc_2019_hemp_brochure.pdf
Category: CBD Oil near TN, USA. Better Business Bureau. Retrieved from https://www.bbb.org/search?filter_ratings=B&filter_state=TN&find_country=USA&find_entity=81000-800&find_id=81000-800&find_text=CBD%20Oil&find_type=Category&page=1&sort=Distance&touched=1

Mission and Vision. Better Business Bureau. Retrieved from

https://www.bbb.org/mission-and-vision

Tennessee HB197. Op cit

Ibid

Shmerling, R. Can vaping damage your lungs? What we do (and don't) know. Harvard Health Publishing – Harvard Medical School. 2019 September 4. Retrieved from https://www.health.harvard.edu/blog/can-vaping-damage-your-lungs-what-we-do-and-dont-know-2019090417734

Cheng, D., Spiro, A. S., Jenner, A. M., Garner, B., & Karl, T. (2014). Long-term cannabidiol treatment prevents the development of social recognition memory deficits in Alzheimer's disease transgenic mice. Journal of Alzheimer's disease : JAD, 42(4), 1383–1396.

https://doi.org/10.3233/JAD-140921

Picardo, S., Kaplan, G. G., Sharkey, K. A., & Seow, C. H. (2019). Insights into the role of cannabis in the management of inflammatory bowel disease. Therapeutic advances in gastroenterology, 12, 1756284819870977.

https://doi.org/10.1177/1756284819870977

Rudroff, T., & Sosnoff, J. (2018). Cannabidiol to Improve Mobility in People with Multiple Sclerosis. Frontiers in neurology, 9, 183.

https://doi.org/10.3389/fneur.2018.00183

National Academies of Sciences, Engineering, and Medicine. (2017). The health effects of cannabis and cannabinoids: the current state of evidence and recommendations for research. National Academies Press.
World Health Organization (WHO). (2018). Cannabidiol (CBD) Critical Review Report.

https://www.who.int/medicines/access/controlled-substances/CannabidiolCriticalReview.pdf

Machado Bergamaschi, M., Helena Costa Queiroz, R., Waldo Zuardi, A., & Crippa, A. S. (2011). Safety and side effects of cannabidiol, a Cannabis sativa constituent. Current drug safety, 6(4), 237-249.
CBD Clinicals is reader-supported. When you buy through links on our site, we may earn an affiliate commission. Learn more