Industry: Health & Fitness
This company changes the game by offering customers a way to design their own CBD products with 10 organic flavors and other ingredients.
Chicago, IL (PRUnderground) December 3rd, 2020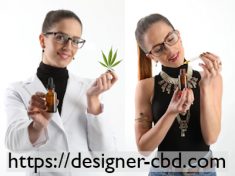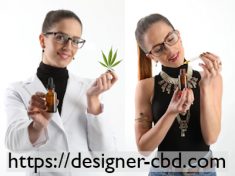 Most products in the CBD market are pre-packaged, leaving people with a few choices. While some products claim to have fruit flavors, they are typically limited and not organic. Sagebloom, a family-owned business, understands that when it comes to CBD, most brands don't give people a personalized experience. To give customer the power of choice, Sagebloom announces the release of Designer CBD. Customers choose the unique combination in every bottle to meet their personal needs. With 10 organic flavors and other ingredient options (i.e. energy boosting, sleep, extra terpenes) there are more options than ever before.
"Sagebloom gives customers the power to design their product with over 10 organic flavors and other personalization options. It's a highly personalized experience," said David Lung, President of Sagebloom.
According to the company, many new entrants are confusing customers in the market. Some brands focus on marketing gimmicks like gummies and caplets You choose what's.. The questions of quality and "what's in the bottle" are only getting worse. Sagebloom is changing the game. Customers choose what's in the bottle with the promise that everything is natural.
Sagebloom's founders are no strangers to wellness. The founders' journey led to the innovation behind the company's customizable CBD products. Before founding the company, they found a confusing marketplace with products claiming their "uniqueness." After testing several products in the market, they concluded that the products they tried weren't as unique as they were marketed to be. Transparency and personalization were lacking.
Sagebloom's founders believe what people need is a real choice. People need the ability to customize the product according to their individual needs. Similar to having options in buying a car, selecting a smartphone, or even ordering coffee, they envisioned Sagebloom to give people the power to choose.
Sagebloom's products come in flavors such as chocolate mint, black cherry, French vanilla, hazelnut, hibiscus, key lime, passion fruit, piña colada, natural and wild berry. They also believe quality CBD starts with soil and seed. Sagebloom partnered with the best Colorado growers, manufacturers, and flavor extractors to deliver CBD of the finest quality.
Sagebloom only uses 100% natural and organic ingredients. Each ingredient used is meticulously sourced and lab tested. Even the caffeine used in their energy variety comes from coffee beans, not synthetic lab cemicals..
Sagebloom's products are sourced from US Hemp Authority certified organizations. The U.S. Hemp Authority® Certification Program is the CBD industry's initiative to provide high standards, best practices, and self-regulation, giving consumers and law enforcement confidence in the quality, safety, and legality of CBD products.
For more information on Sagebloom, visit https://designer-cbd.com.
About Sagebloom
Sagebloom is the source of all-natural, therapeutic, organic, tasty, and customized CBD products. The company believes that letting customers design their product with over 10 organic flavors and additional features provide them with a uniquely personalized experience when purchasing their CBD.
Disclaimer: The statements made regarding these products have not been evaluated by the Food and Drug Administration. This press release is not intended to be a substitute for professional medical advice, diagnosis, or treatment. Please check with your doctor. The news site hosting this press release is not associated with Sagebloom. It is merely publishing a press release announcement submitted by a company, without any stated or implied endorsement of the product or service.


Source: http://www.prunderground.com/sagebloom-announces-the-release-of-its-design-to-order-cbd-products/00212876/
» Inline Ad Purchase: Intext Link