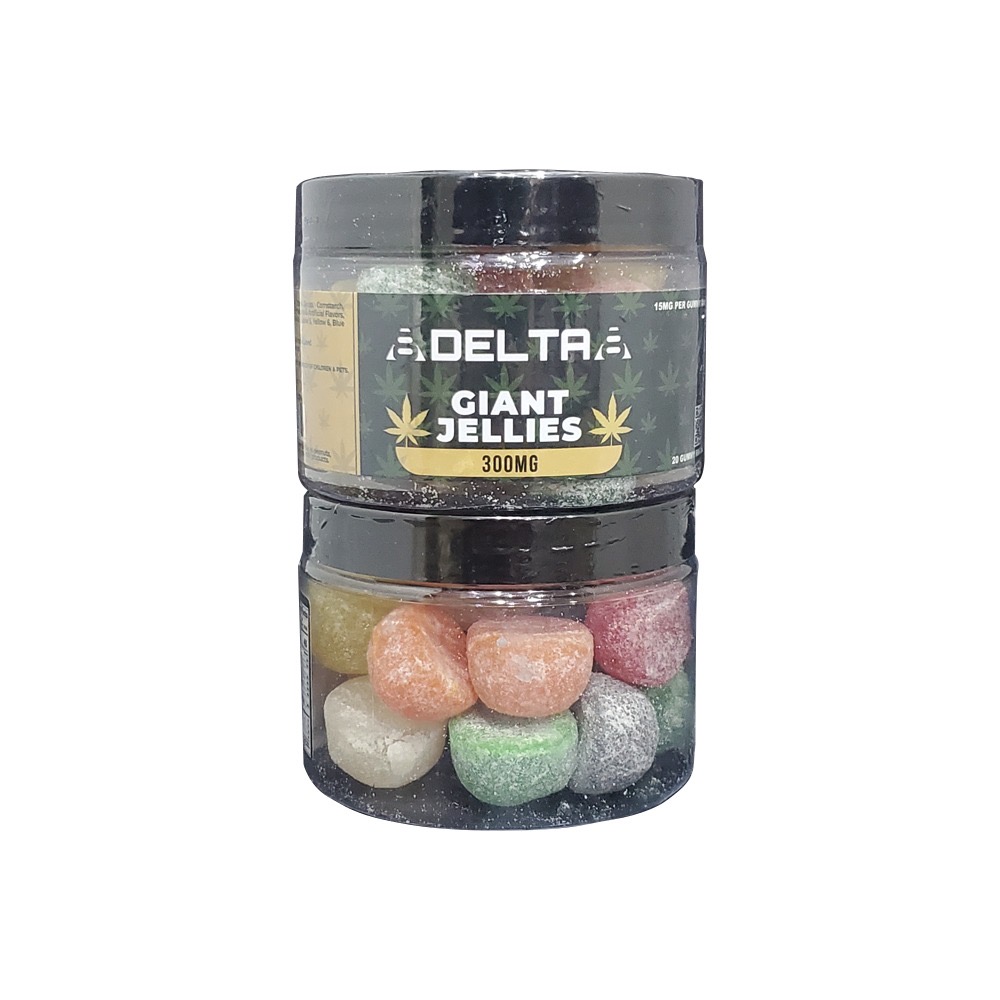 Description
Not only are these Delta 8 THC fruit slices deliciously sweet, but they're also giant. So, you get to savor a big, tasty gummy that also happens to be infused with 15mg of D8-THC derived from hemp. This is a fairly strong dose if you're brand new to supplementing with Delta 8.
But, given the gummy texture of these fruit slices, you can easily cut them in half or in thirds, if you prefer. It's all up to you. There are 20 gummies per container, so the total potency is 300mg.
Because this is an edible-based product, you receive a slower onset of effects, because it has to pass through the digestive tract before feeling anything. On the flip side, the effects will last quite a long time, up to 6 hours in fact. Remember this before being too quick to re-dose.
What is Delta 8 THC?
Delta 8 THC is a cannabinoid in the hemp plant. Although the names Delta 8 THC and Delta 9 THC are nearly identical, these two cannabinoids have different chemical structures, and therefore different characteristics and effects. This is why Delta 8 THC is federally legal under The Agricultural Improvement Act of 2018, while Delta 9 THC is limited to 0.3%.
To be cautious, don't take this product if you're subject to routine drug screenings.
Although Delta 8 THC is federally legal, each state has its own laws. Some states don't permit the use of Delta 8 THC at this time.
Delta 8 THC could be intoxicating to some people. Therefore, don't drive after taking this product. And consult your doctor before use.
Product Size
20 gummies 15mg Delta 8 THC each for a total of 300mg Delta 8
Suggested Use
Start with 1/2 to 1 full gummy at a time. Wait at least 2 hours before redosing, or even longer because the effects can stick around for 6 hours or more.
Ingredients
Sugar, corn syrup, cornstarch, modified cornstarch, natural and artificial flavors, red 40, yellow 5, yellow 6, blue 1, hemp extract